Konzert: бесконечный день: Konstantin Schimanowski & Sten J.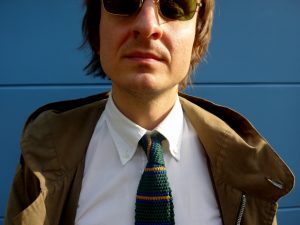 Konstantin Schimanowski is a composer and performer of contemporary popmusic.

He was born 1985 in Lappland, at that time a part of the Soviet Union.

As an eight year old, he spend several days in trains on the route from St. Petersburg to Stuttgart. This trainride, which would become his migration to Germany, left a deep impression on him.

Receiving a stipendium because of musical talent, he visited an elite boarding school in the Black Forest, where he discovered his passion for pop-music and wrote and recorded first songs.

Later he joined the d.i.y. network OMAHArecords, played in several bands and experimented with silent film scores. He created sounddesigns for movies and wrote music for theatrical plays.

He studied Philosophy and History of the Arts in Freiburg (i. Brsg.) and Sonic Arts at the University of the Arts in Berlin.

Based in Berlin, he is working in collaboration with artists like Sergei Sviatchenko and Nicholas Bussmann. He writes scores, contributes to exhibitions and is about to release his first longplaying musical work.